the pox files
Mar 03
day 4. FUCK.
i just keep getting scabbier and scabbier. the death bruise feeling is a nice touch. i have seen a total of 4 people today. awesome.
on the plus side, B's parents have brought me a gel ice pack. high point of my life. i like to lie with it molded to my face. awesome.
day 3. ow.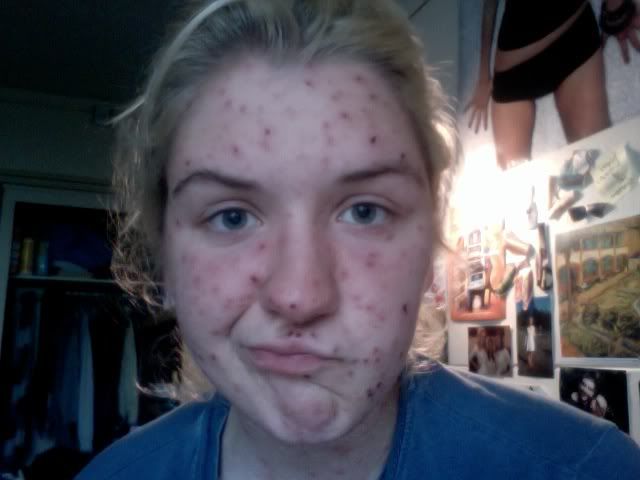 the scabs begin. it hurts like a bitch. actually, no, it hurts like a giant bruise is covering my face.
bitch. tits.
i continue to hide from everyone in my dorm and sleep through virtually everything. feverish. lovely.
also i took an oatmeal bath today. it was the high point of my week.
Mar 01
day 2: what. the. fuck.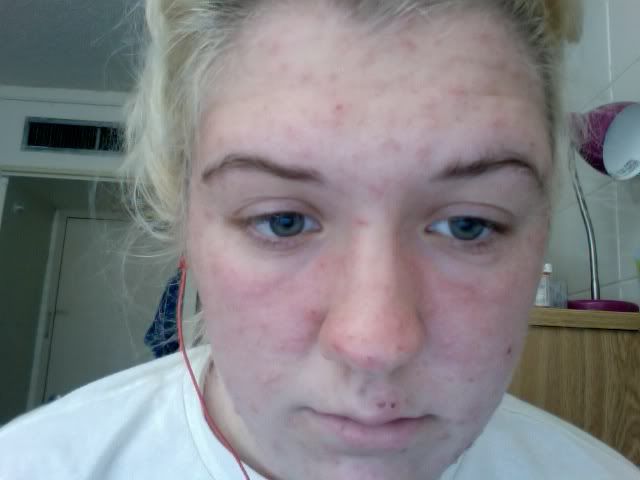 my face got the worst of it. ironic, no? my chest and stomach and back spread similarly to this, and there are a few on my legs and arms but not very many at all. but let me tell you a story about how this is my worst nightmare. literally.
the dreams i remember the most are stress dreams, probably because i wake up in a cold sweat, etc. etc. but some of my most common stress dreams have to do with my face growing gross things.
stress dream 1: i grow massive amounts of teeth like a shark and keep losing them and growing new teeth until i spit out mouthfuls of teeth on the ground. delicious.
stress dream 2: i grow massive amounts of black beard hairs on my face until i am completely covered like a beardy mountain man. SEXY.
stress dream 3: i get an enormous amount of weird blisters and pustules on my face like the wicked witch of the west. HOW IRONIC.
so you can imagine this is not my favorite thing to be happening.
for most of the day i hid in my room at made my friends check and see if there was anyone in the bathroom when i had to pee. then i would run in and run out in about fifteen seconds flat, keeping my head down at all times. excellent. even better? the picture doesn't really do it justice. i was way more swollen and poxy than that. :)
day 1: so miserable
i didn't even take a picture. i did, however, hide from all other humans.
then, last thursday night/friday morning,
some tiny weird spots started to appear. and i felt like i had a slight fever.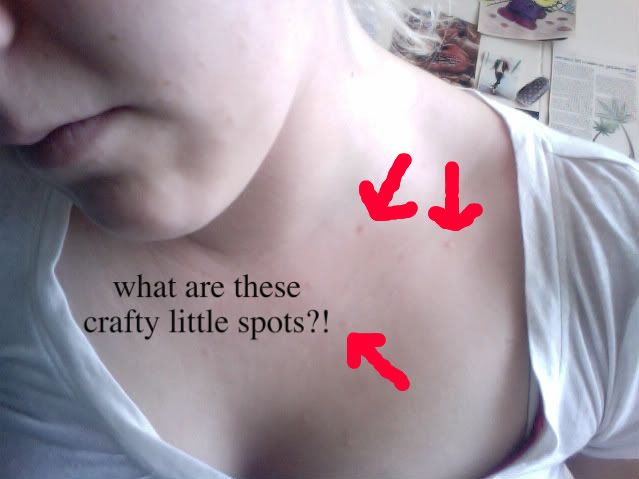 odd, i thought. hope i didn't get chicken pox from B's shingles!
famous. last. words.
the before picture.
before i was struck down and confined to my tiny barracks of a dorm room by the least cool disease of all time: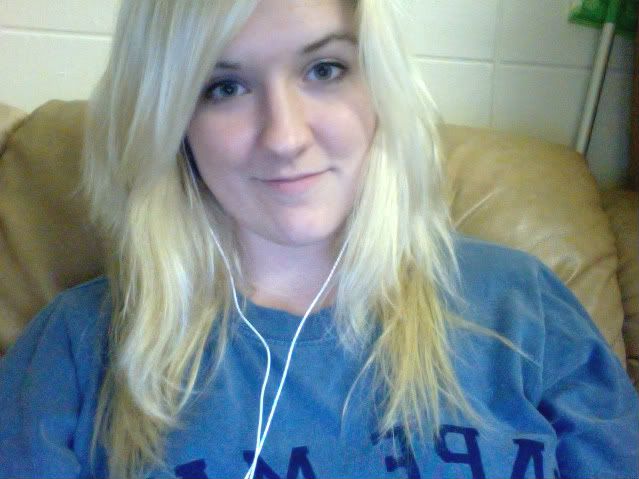 oh look at me, all happy in my dorm room, jammin to some tunes, and i just blow dried my hair!
then a few days later, i began to feel sickly but assumed, IT'S COLLEGE! probably just a delightful petri dish of the flu or a cold or both. maybe i'll miss a few classes for it!!!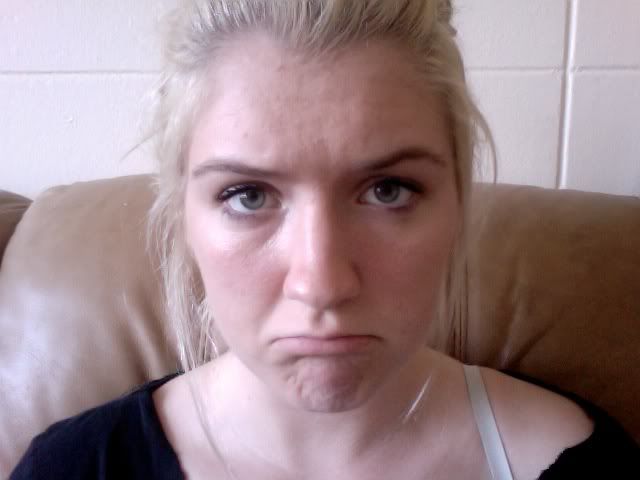 little. did. i. know.
once upon a time,
i was one of those weird kids that was around a bunch of people with chicken pox (read: public school) and didn't catch it. then i was around a great aunt with shingles and i didn't catch chicken pox. they thought, good god, the girl who is allergic to EVERYTHING ELSE is born with a natural antibody to chicken pox! amazing!
so i did not get the vaccine.
i was required, however, to get the "natural antibody" test done, and the idiot head nurse of my doctor's office at the time said to my parents, "yeah, she's positive, you're good, she doesn't need a vaccine."
so i did not get the vaccine.
then, in the months before college, a new head nurse was reviewing my files to be sent over to the college and called my dad. apparently the old idiot head nurse was INDEED an idiot, and the results were negative. but we were in a time crunch. my dad does not deal well with new information being presented on short notice.
so i did not get the vaccine.
then my close friend at school got shingles (i know. it was weird.) and now,
at age 19,
i have the chicken pox.
EXCELLENT.
this is the pox files.